A Nigerian lady has taken many people online by surprise after she revealed that she purchased some items at a really questionable price and challenged other ladies' credibility if they can't do as she's done.
@Queenyetty_1 on Twitter questioned other ladies' womanhood if they can't – with a whooping N2,280 – buy 3 tubers of yam, close to 20kg of potatoes, half carton of malt drinks, four bags of sachet water, 2 measured bottles of kerosene, tissue papers, measured groundnut and palm oil, amongst many others.
She shared that she took to the market with only but N2,500 and still came back with N220 change.
Sharing the photo, she wrote,
How can you call yourself a woman and not know how to manage and price things in the market?? ??

Went to the market with N2500, and I bought all these and still came back home with N220 change ?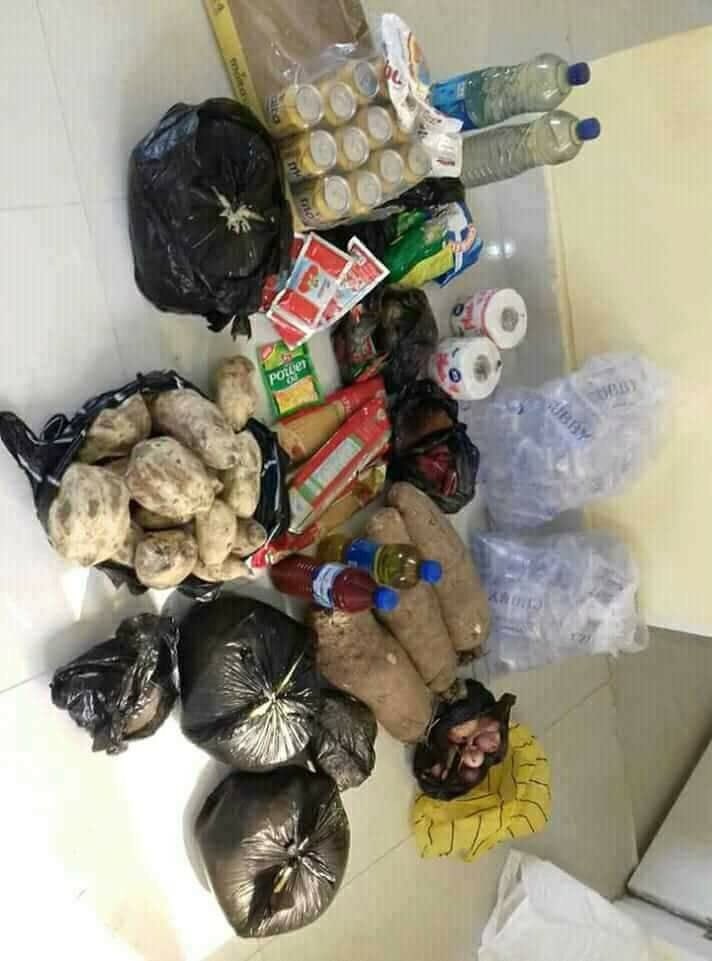 Well, if she isn't the economist of the year… I don't think anyone else should!