Ladies have devised a novel technique of wearing their undergarments as attractive crop tops.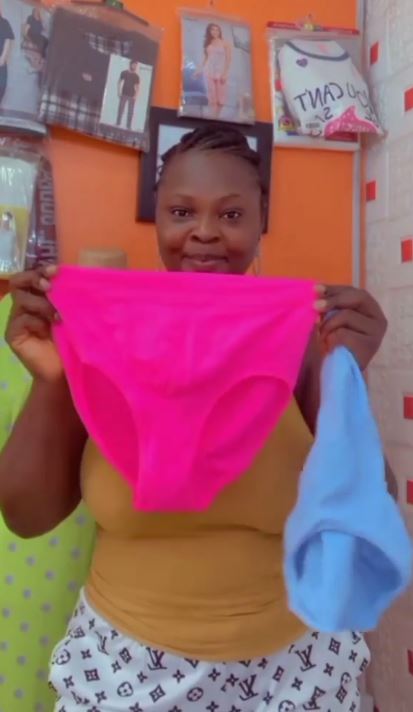 Two ladies in a viral video showed how they transformed their panties into fashionable crop tops.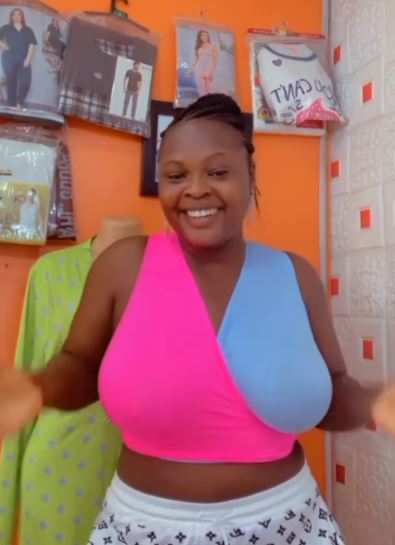 The ladies are seen each holding two different colors of pants and then proceeding to put them on each side of their shoulders, which, surprisingly, formed a nice top.
Watch video below,
The video stirred mixed reactions from ladies on social media. See some comments below,
@ola_nikeee, "Una go make pant cost now!??".
@dupedarabidan, "Lol, this is nice oo… in this era of NEPA taking light for weeks… we go just dey wear pata dey go ni???".
@abis.ayo, "Errrmmm… No thanks… Lemme look for 2 pieces of 1 yard and give aunty Mary, my tailor to do some magic… Kilode? Shey pata lo wa kan ninu fashion ni?".
@she.is.caramel, "Anyways if your pant don wash abeg no try this trick".
@jelasbeauty, "Una go make pant now to cost…..pata iyabo will soon be very expensive now ???".