A married woman was filmed assaulting her husband's young side chick for 'sleeping with him till daybreak'.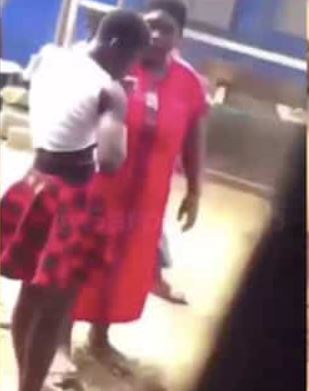 In the video shared online, the woman could be seen mercilessly beating the young lady. While she landed thunderous slaps on the lady's face she spoke in Twi dialect, asking why the girl had the guts to sleep with her husband.
She also claimed that the alleged side chick slept with her husband till daybreak.