On rare occasions when some people fall sick then they many realize or recognize the value of good health and value life the more. A healthy man is a happy and productive man but when one's health is compromised like that of this young lady, such a one would do anything possible to have it back and it some cases lose it.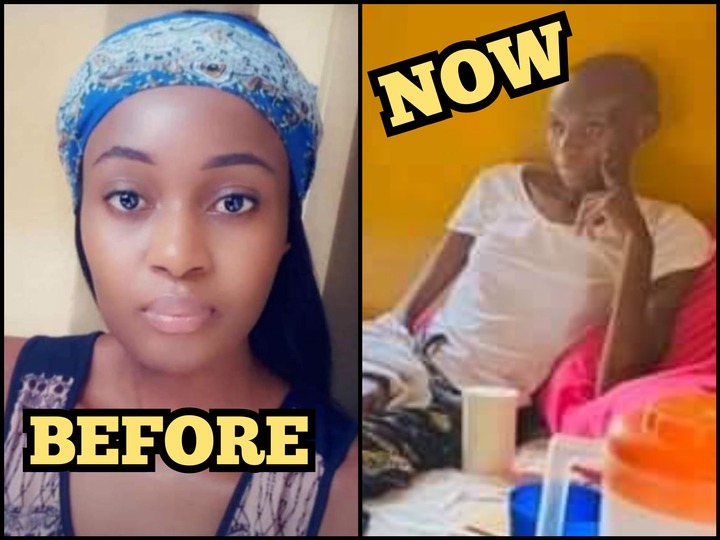 A Zambia lady identified as Chama Musondawho is suffering from lung cancer is presently receiving help from well meaning Gambians including the President of the country, Edgar Lungu.
Excited Chama who is presently receiving treatments at the University Teaching Hospital Cancer disease section in Kabwe, expressed her profound gratitude to all those who are taking good care and supporting her financially.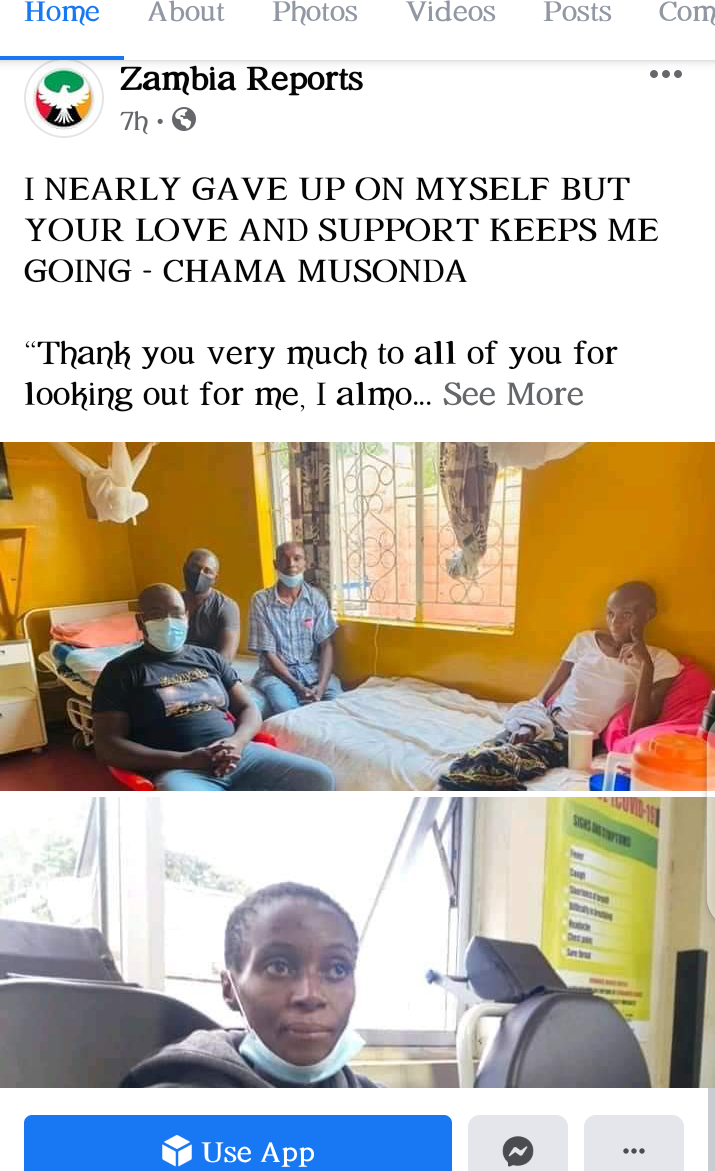 She said:
""Thank you very much to all of you for looking out for me, I almost gave up on myself but because of the overwhelming support I have received from all of you, including the President, I feel better and wanted, I feel I will fight this sickness with your love, support and of course above all , with prayer and God, thank you very much and may God Bless you all."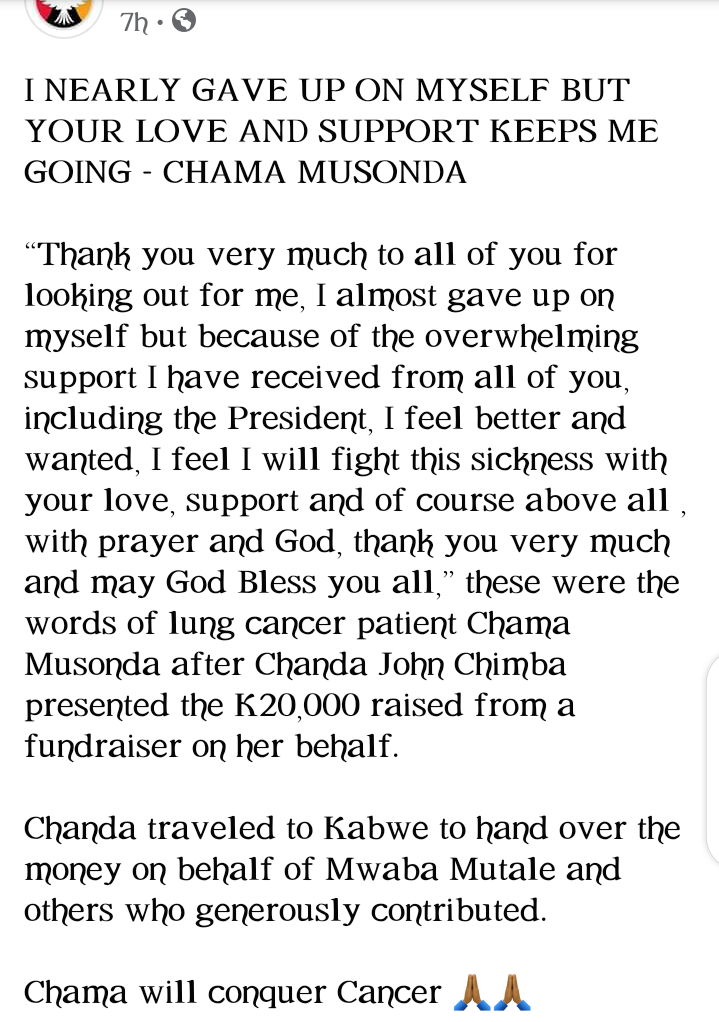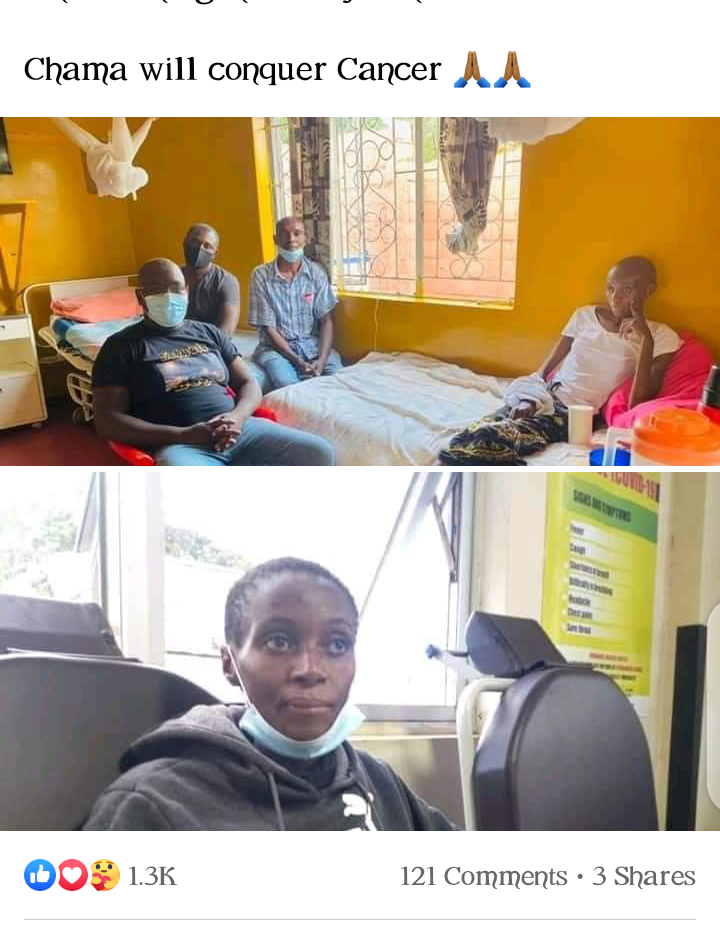 From the picture you can see how different she looks compared to here previous look before she was diagnosed with cancer. It is my prayer that she wins this battle.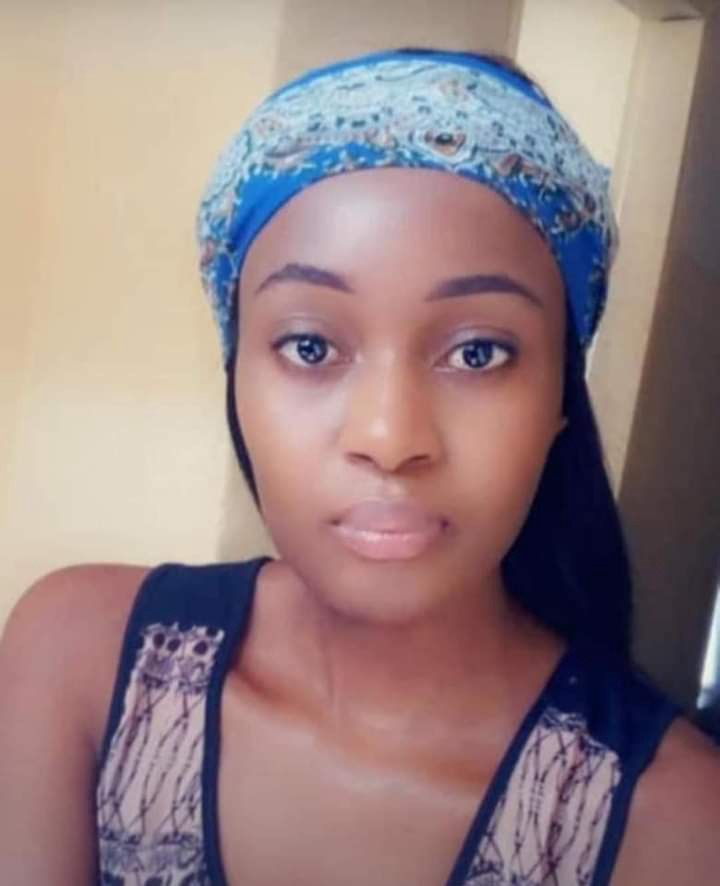 (Before)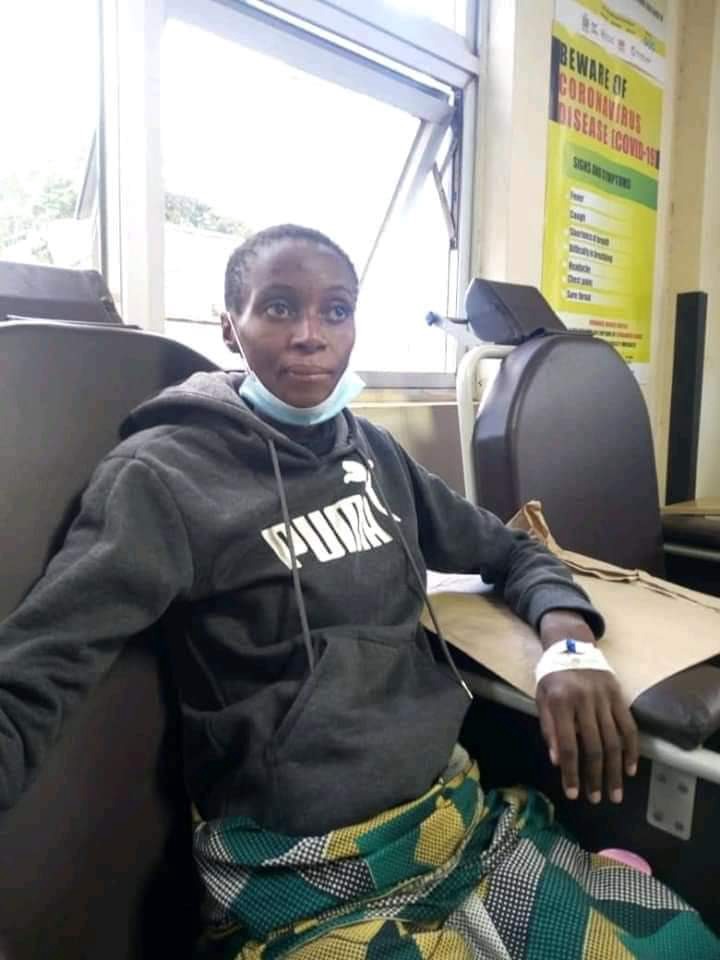 (Now)
Reactions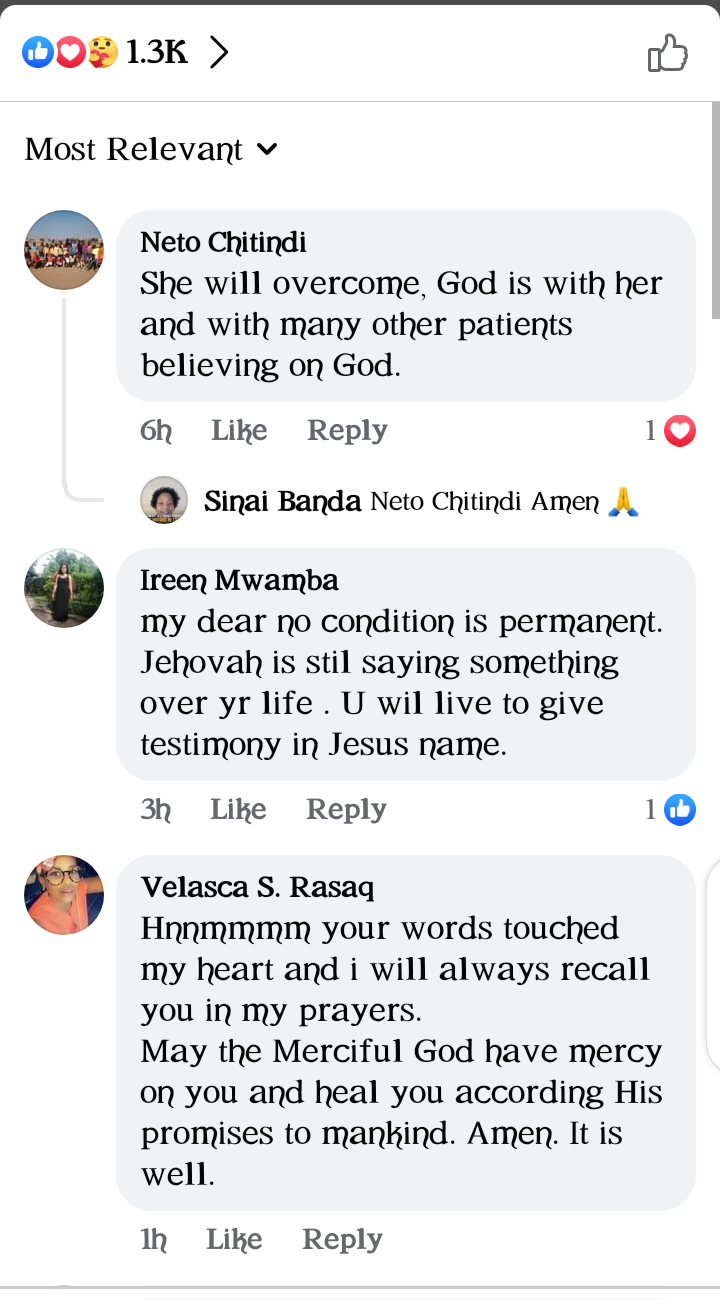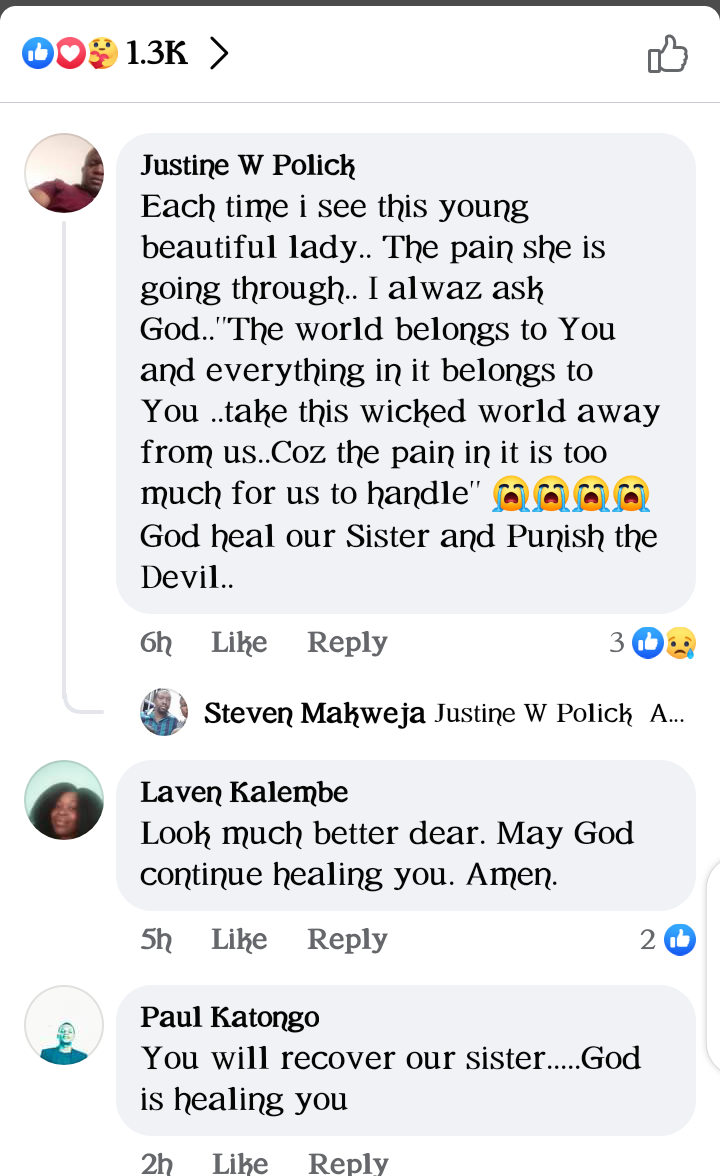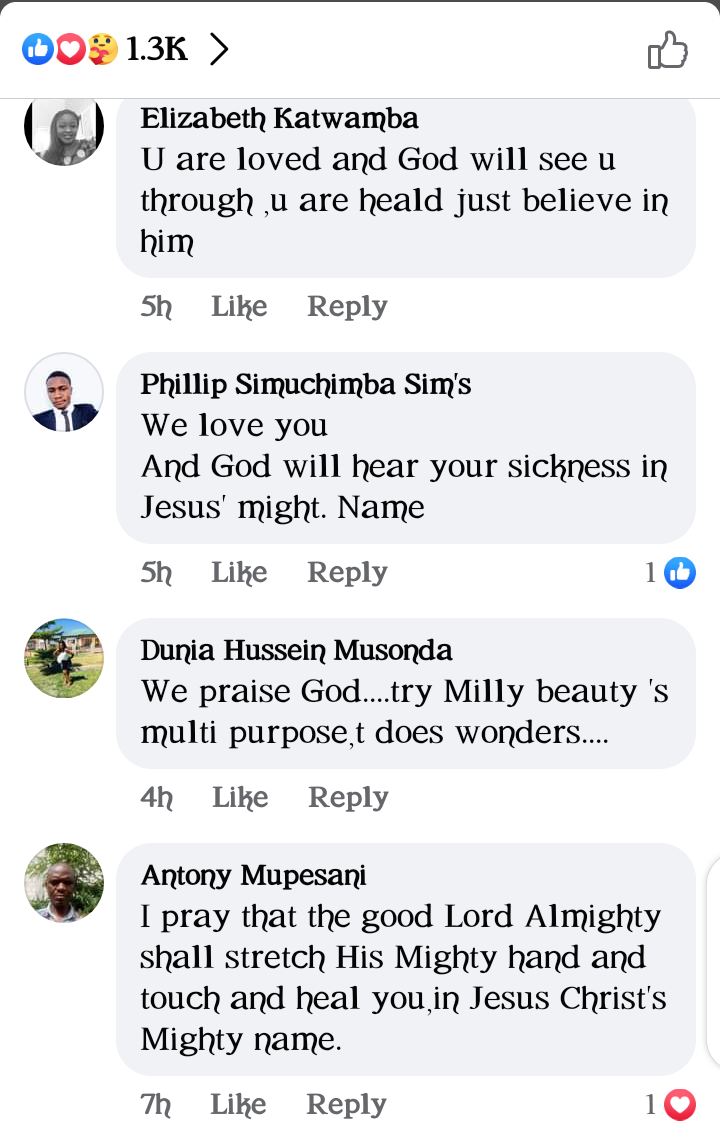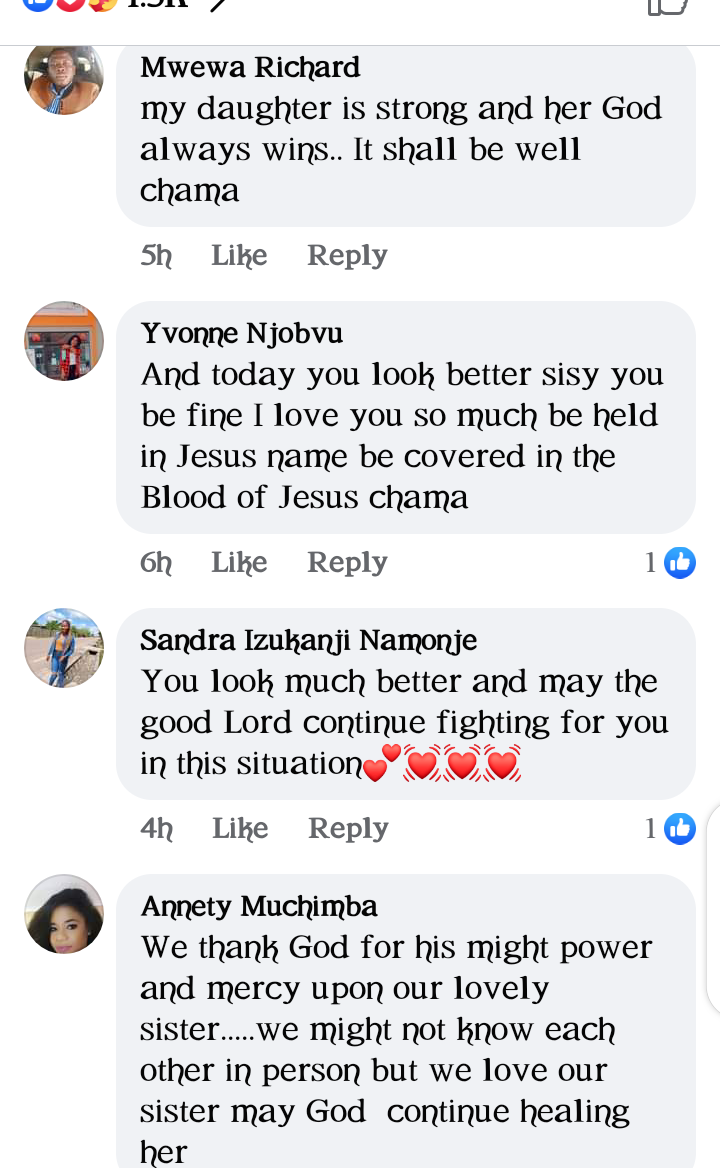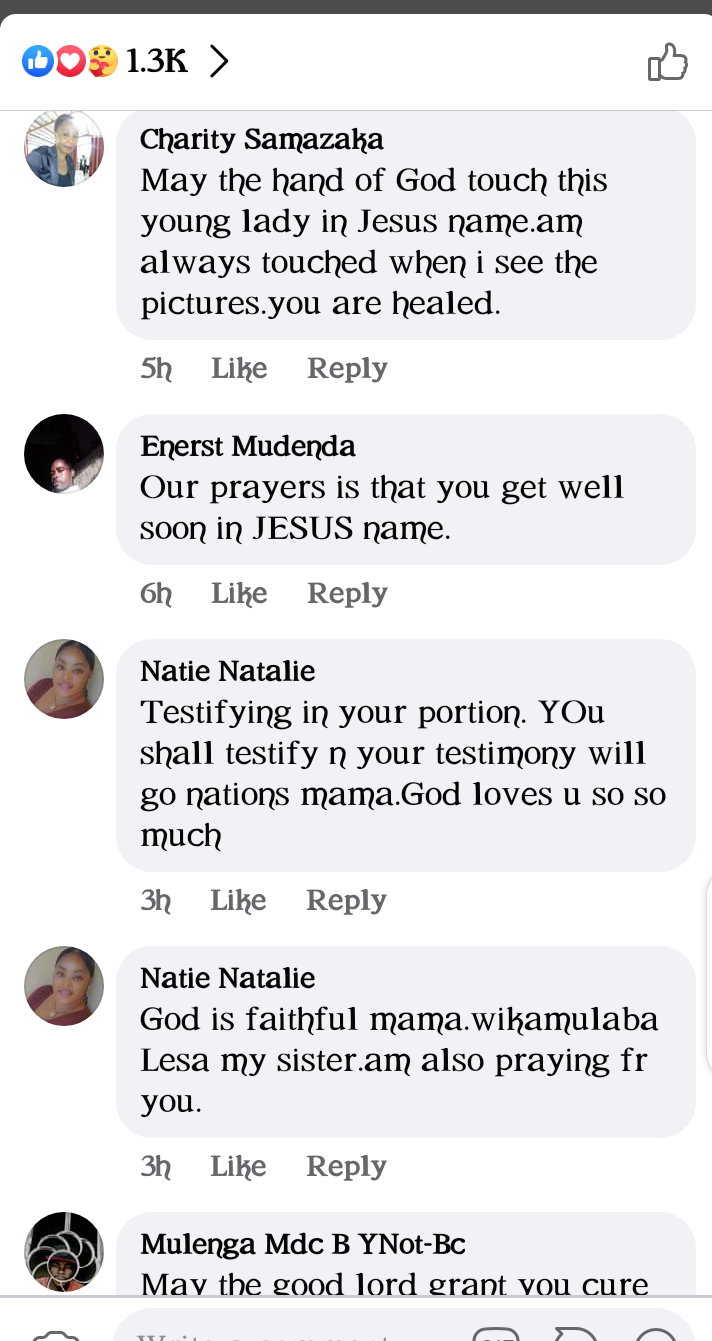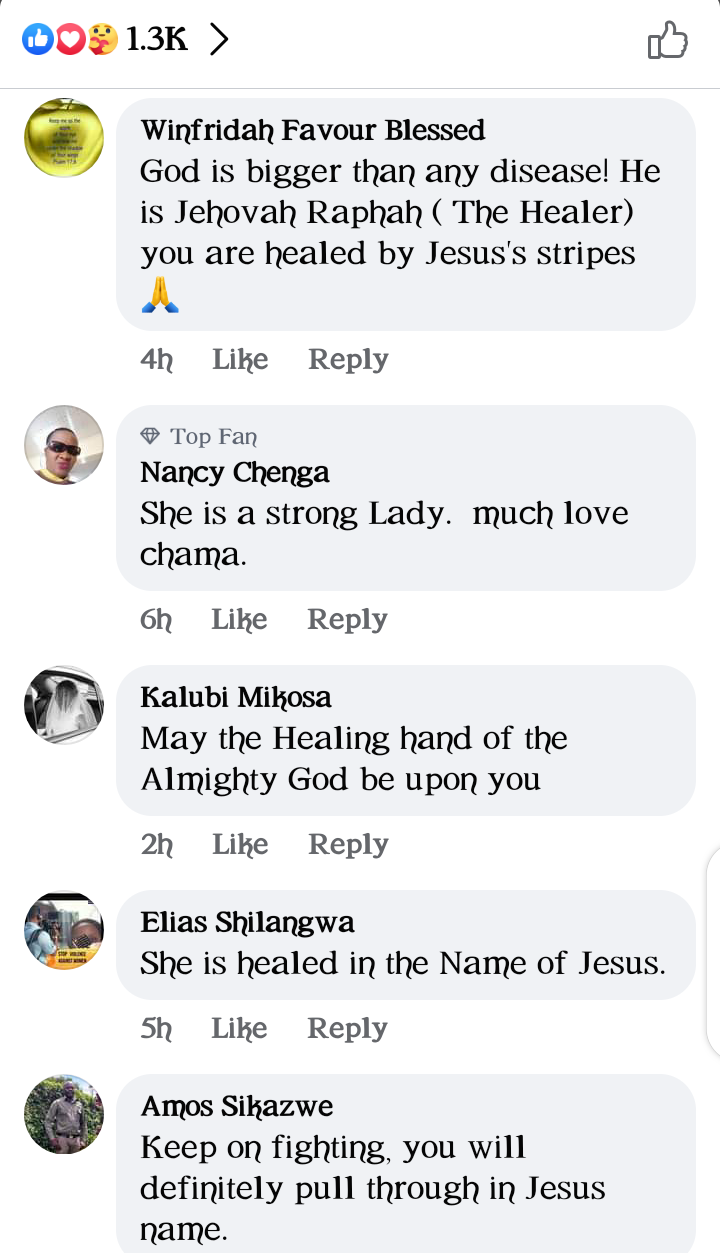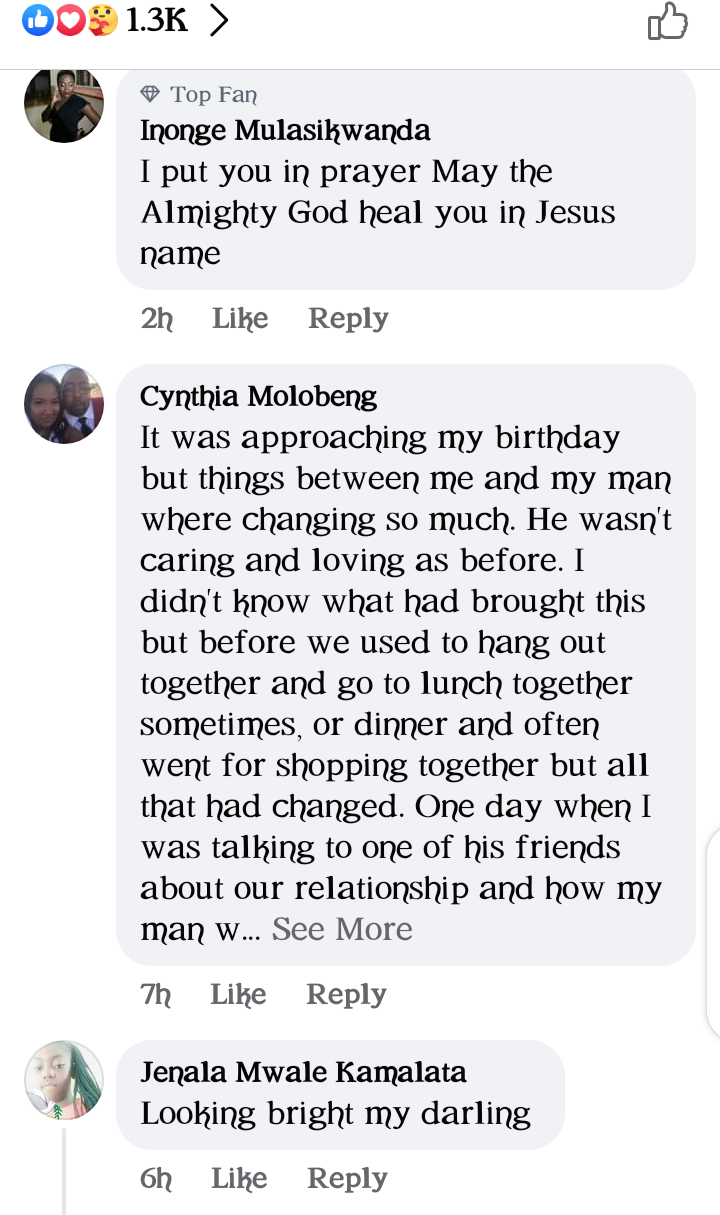 Please say a little prayer for Chama!!!