A woman has been accused of domestic abuse after she reportedly inflicted bodily harm on her young stepdaughter and also subjected the young girl to other forms of physical and mental abuse.
Popular Hausa Blogger, Northern Hisbiscus, who shared the video, said the young girl came to school on Tuesday morning, December 8, with burn wounds on her face and hand.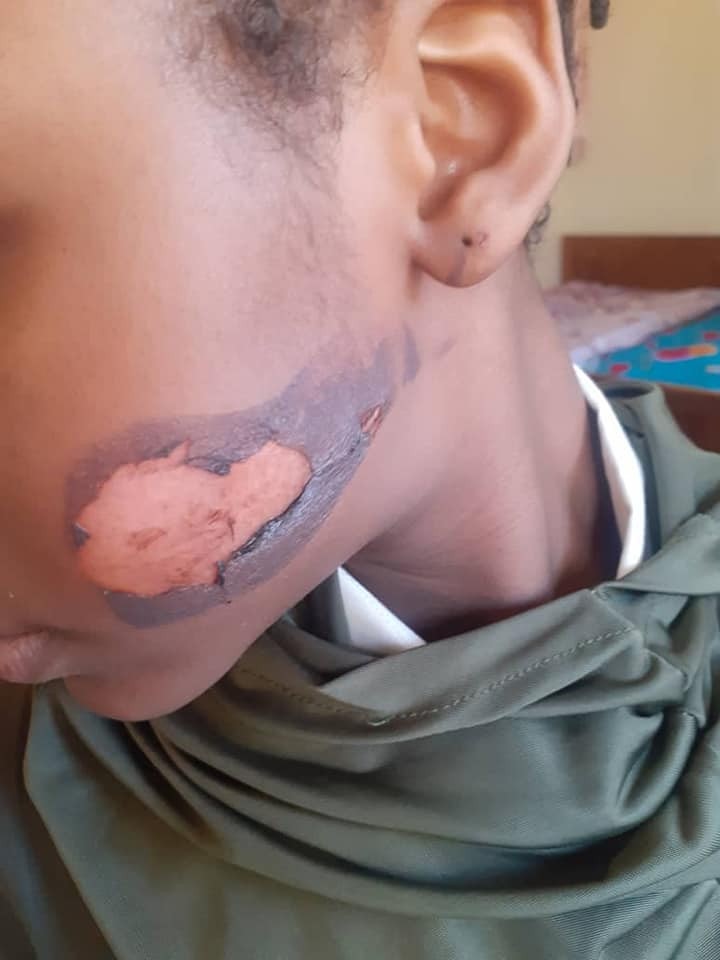 In the post that was shared, the young girl said that the stepmother put a kitchen knife on fire and when it became hot, she placed it on her face.
The young girl said she is scared of telling her father because it will earn her umore punishment from her stepmother.