School Boy Almost Dies After Embarking On 41 Days Dry Fasting (Photos)
A secondary school boy from Ebonyi state, identified as Ikechukwu Okeh almost met his untimely death after embarking on a 41-day and night dry fasting.
The young man was said to have undertaken such an uphill and life threatening task because of his revolve to end up as a priest.
He was believed to be poised to outdo Jesus Christ – who, according to the bible successfully stayed 40 days and nights without food and water.
People close to Ikechukwu narrated that the boy lied to his parents that he was travelling only for his friends only to find out that he traveled to the mountain where he usually visits to pray.
A source disclosed that the boy had only completed 35 days, unable to finish his proposed 41 days praying and fasting because of health complications that befell him.
The boy has since been recused.
The mother of the boy told journalist the family now seek assistance from both the government and private individuals so as the boy can get requisite help to carry on with his dream of be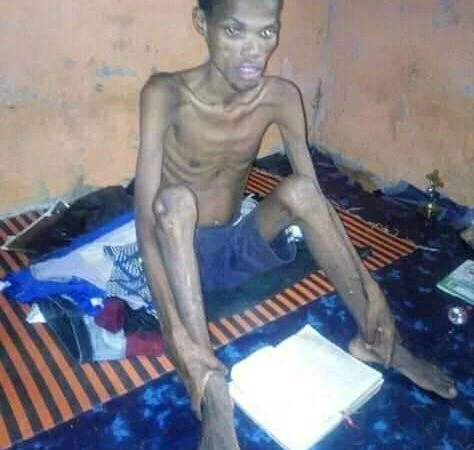 coming a priest.